I would like to once more congratulate the graduates of the class of 2012 on their achievement. Your parents have worked hard and sacrificed a lot to get you to this point. We give the praise to God. Parents, thank you for giving us the opportunity to influence your young men and young women. It is my hope that the experiences gained at Greater, will foster the future academic, social and spiritual growth of your children. You made a wise choice when you choose Greater New York Academy of Seventh-day Adventists as the high school for your children.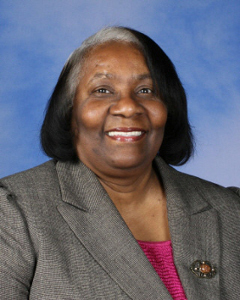 A big thank you goes to the members of the School Board for their support throughout the school year. To the faculty and staff for your dedication and Christian commitment to duty, I thank you. To Ms. Ball, Ms. Boston, Mrs. Dos Santos, Mrs. Valcin, Mrs. Walker, our guidance counselor, Ms. Bobenhausen, Mrs. Nicoleau, Ms. McAlpine, Mr. Cyprien, Mr. dosSantos, Mr. Stephens, Mr. Alexander, Mr. dosSantos, Mr. Grant, Mr. LaBorde, Mr. Palmer, Mr. Patterson, Mr. Szoboszlai, and Mr. Valcin thank you.
As always, during the school year, there was very strong focus on the social, academic, physical and spiritual life of the school.
Spiritual
On the Spiritual level, there were two weeks of prayer held at the school this academic year. At the close of our spring week of prayer several students requested Bible studies. This was conducted by Pastor Boston. Five students were baptized in their home churches this year. One student will be baptized this coming Sabbath. Congratulations Antonio Pinto-Lima on your up-coming baptism. Weekly chapels continue to highlight the spiritual values expected from the school family.
Service
Students continue to be involved in service oriented projects in the community through the following vehicles; ministering through prayer, donating to the needy, through the shoe box project. This year 98 shoe boxes were packed and submitted for distribution to needy children. Two blood drives are conducted each year, spearheaded by the National Honor Society under the sponsorship of Mr. Walix Valcin. This year 57 units of blood was donated by our students, faculty and friends. The student association under their sponsor, Mr. Szoboszlai, and president Daniel Edmond spearheaded an Agape Day. A day on which the entire student body came together to complete a day of service by doing a detailed cleaning the entire building. Areas that are sometimes overlooked were taken care of. Great job Mr. S and Daniel. (These are just a few of the activities completed this year).
Academic
On the Academic level, along with the day to day teaching and learning activities, students from grades 9-12 sat and were successful in various New York State Regents examinations. Our graduates continue to excel in colleges and universities. I must pause to congratulate Michael Knight, MD who graduated from Greater in 2003, from Oakwood University in 2007 and from Cleveland Medical Center in May 2012 and has begun his residency at Cornell University Hospital. This year a new class, Film Production was added to the curriculum offerings as an elective for seniors. Instructional Material Acquired During the 2011-2012 school year, Greater New York Academy acquired an additional nineteen computers to facilitate the teaching of Film Production.
Our teachers continue to prepare themselves academically to better instruct the students each day. They are enrolled in colleges and universities to be better trained for their career. They attend one and two day work- -as presented at the 89th Commencement Ceremony on June 24, 2012 shops to become familiar with new trends in education.
Physical Plant
Beginning July 2, 2012, the process of renovation and addition will take place at Greater New York Academy. At its completion, we will have a new gymnasium and a state of the art science complex. Registration for the 2012-2013 is now taking place. Please be sure to register or re-register your young people if you have not yet done so. The date for testing of in coming freshmen is Wednesday June 27, 2012.